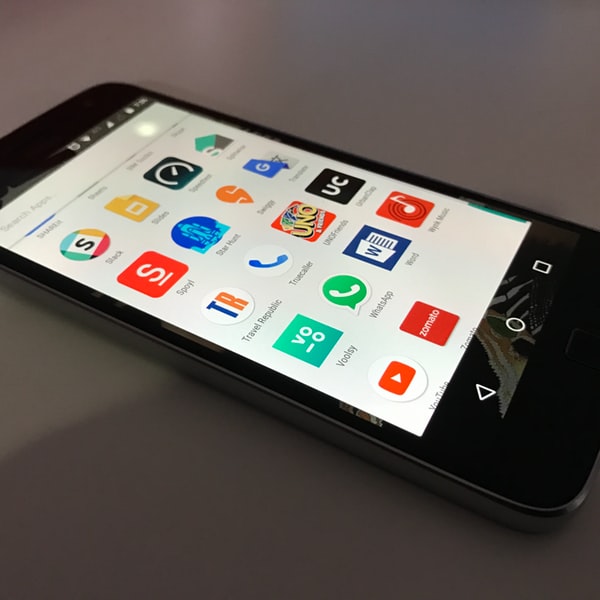 Sometime I sit around depressed wondering why I'm not working. Sometimes I sit around depressed wondering why I'm not happy that I am working. It so often feels to me that no matter how great my resume is, it's never great enough.
I've been having this conversation with several of my colleagues lately that if we were to move out of LA we'd bring a wealth of undeniably awesome and valuable experiences with us. For example, I've played concerts at Disney Concert Hall, The Hollywood Bowl, SXSW Music Festival, and Carnegie Hall, and toured around Brazil, South Korea and the United States. I've worked in the recording studio with legends like Geoff Emerick (The Beatles) and up and comers like Mark Greenberg (Andrew Bird, Wilco). I've played with singer/songwriters at intimate venues like The Hotel Cafe and for TV shows that broadcast to millions from live appearances on the "American Music Awards" to pre-taped cultural phenomenons like "Glee".
When I put it in writing I can associate those things with myself and find a place of gratitude. But when I see what everyone else in LA has accomplished or is accomplishing, things that I feel left out of, I find myself struggling to find worth in any of my own great accomplishments.
"More time spent using social media was significantly associated with greater symptoms of dispositional anxiety."
A 2017 study from the University of San Diego confirms what my day-to-day life already knows to be true: That using Facebook (and social media) is associated with lower life satisfaction whereas having real-life friends and interacting with them is associated with higher life satisfaction. Another 2017 study found that "more time spent using social media was significantly associated with greater symptoms of dispositional anxiety." 
I think it's extra difficult for entertainers, like myself, who feel that social media is the only place in today's society where we can promote ourselves and our personal brand effectively. And yet, scrolling through "work" promotions in my "social life" definitely contributes to my lower psychological wellbeing. And the fact that I run my business and brand through self promotion on social media can even leave me with a feeling of guilt because I know taking time away from social media is more likely to help than any inspirational quote or fact I could post.
Plus using social media frequently leads to jealousy. The first time I see my friend post that they're doing something awesome I think, "How cool! Great for them!" (This feeling of joy is intensified if the friend tells me in person and is much more likely to not diminish.) The second time I see them post about the exact same thing I think, "Why wasn't I on that awesome job?" The third time I see them post about the exact same gig (I'm talking same date, occasion, outfit etc.) I start to think, "Are they trying to rub it in? Am I not good enough to be on that job? How many times do they need to tell me about this? Is everyone I know on this but nobody thinks to call me? Who's the contractor? How can I improve my chances of knowing them and getting called?" It's a runaway train of envy, negativity and depression and I'm in it before I can stop it.
The ethical implications of algorithms and AI technology are only recently being called into question and we now know that social media is designed to be addicting.
It also calls into question the role of the algorithm. If I like my friends post the first time, social media platforms make a note and are now more likely to show me further posts from this person. What started out as a congratulatory like or comment is now a building block to flood my page with every awesome thing they've ever done, even jobs from a week gone by.
The ethical implications and effects of algorithms are only recently being called into question. If an unknown coding process is left to make decisions about what we see, where do our human rights and mental health needs fit in? One thing with social media is certain: we subject ourselves to the amount of time and use of the platforms.
Well, now we know that not only is social media depression inducing, it's set up to be addicting which is why we subject ourselves to mass quantities of time and use of the platforms. The same principles used to facilitate gambling addictions are now in practice on our phones and in our pockets almost 24 hours day.
Dr. Adam Alter talks in depth about it in his new book, "Irresistible". (And if you can't get ahold of his book, I suggest taking a listen to his recent TED Talk.) He shares how stopping cues, from a week between tv episodes to the end of a chapter in a book, used to exist everywhere but now with auto plays for binge-watching and endless Facebook scrolling, stopping cues no longer exist, enabling addiction.
It's hard to unplug and it's hard to back off our own contribution to the products we know cause depression, anxiety, jealousy and addiction. So how can we combat this?
First, be kind to one another and kind to yourself and remember that technology is a tool not a life.
Second, place your phone across the room from you when working, leave it at home as you run an errand, set an alarm to go off when you need to finish leisure activities like a single episode on Netflix or keep it away from your bed when you sleep so you're not looking at it last thing before sleep or first thing in the morning. If you're craving a break, delete social media from your phone, turn off notifications, or go on a weekend fast where you commit to not checking or posting anything and evaluate how you feel when you're done. I personally turned off all notifications on my phone and have noticed that my time on the platforms has drastically decreased. Once I open the app, I'm not stopping but if I never open it, I never miss it. (And I haven't missed any work yet either!)
Third, if finances allow or you really need it, force an unplug! Get out in nature or board a plane out of the country and opt for wifi only without data streaming. Slightly less expensive or even free: head to a meditation retreat, (many of them run on donation only) or an hour long guided meditation at a community center or put your phone in airplane mode for a period of time each day.
Lastly, maintain a spirit of celebration and gratitude for your own accomplishments.
Social media can be a wonderful tool for an entertainer and a great way to connect with friends and family who are far away. It was designed to aid our connectedness; it's one of the ways I connect with all of you! If you find it's bringing pain into your life, give yourself permission to have some separation. Our bodies and minds should never interfere with our art.
Less pain and more music!
Karen
Mar 04, 2018

Category:

Blog
Comments: 0