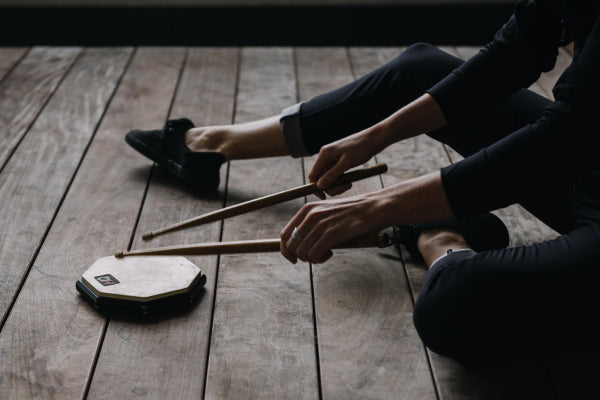 This week I sat down with Kristen Klehr, percussionist at Scrap Arts Music, concert and event producer at BEAR, running apparel ambassador for RYU, fitness instructor at Equinox and all around entrepreneur. We chatted about the physical tolls of doing it all, how to balance work and health through fitness and the power of saying yes to opportunity, even when it comes through injury.
Kristen is seemingly "doing it all" and you can now listen to our podcast on Soundcloud before checking out the links below to find what Kristen is up to and if she'll be touring in a city near you this spring.
Scrap Arts Music
The group Kristen will be touring with this spring.
Producing
Produce by BEAR - Innovative Concert Design and Production
Mallet Lab - Mallet Percussion events
Products
And you can also find her teaching occasional group fitness classes at Equinox Gym in Downtown Los Angeles, Hollywood and Vancouver, Canada.
Connect with Kristen
There's a quick tip from Kristen up on Musician Health Resource's Instagram, make sure to follow along there if you're not already. And to find some extra motivation to "do it all" and to incorporate fitness into your already hectic schedule, check out Monday's blog post on why process is the most important motivator. Remember, our bodies should never limit our art so learn how to train like an athlete to play like a musician.
Health and happiness,
Karen
Jan 25, 2018

Category:

Blog
Comments: 0